What is an amigurumi
According with Wikipedia:
Amigurumi (編みぐるみ, lit. "crocheted or knitted stuffed toy") is the Japanese art of knitting or crocheting small, stuffed yarn creatures. The word is a portmanteau of the Japanese words ami, meaning "crocheted or knitted", and nuigurumi, meaning "stuffed doll". Amigurumi vary in size and there are no restrictions about size or look. While the art of amigurumi has been known in Japan for several decades, the craft first started appealing to the masses in other countries, especially in the West, in 2003. By 2006, amigurumi were reported to be some of the most popular items on Etsy, an online craft marketplace, where they typically sold for $20 to $120.00 USD.
MY 2022 COLLECTION
I am proud to introduce you to my new collection of Mexican Native Girls Amigurumi.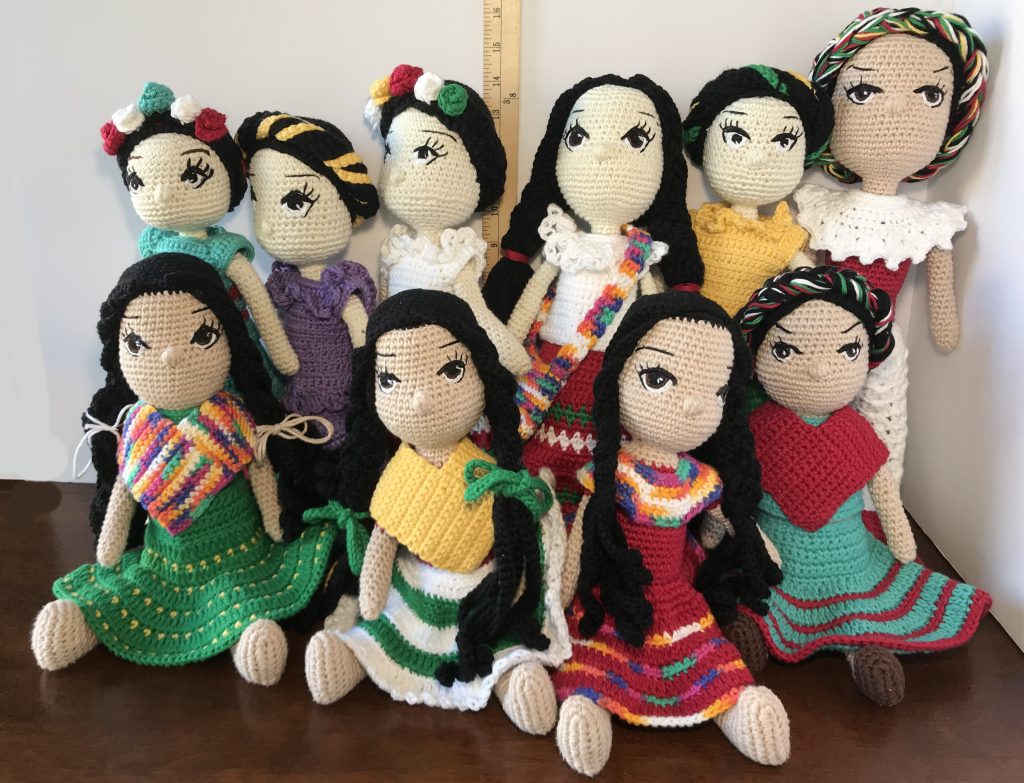 Each one is a total original, you can buy one or several while they are available.
My dolls are intended for collectors, not as toys for babies or pets. 
Once they start being sold, they will be marked as sold.  I am not accepting orders to make any of these dolls again, they are for sale as you see them. Some have removable clothes and shoes.
Sizes vary from 13 to 16.5 inches tall,
All are created using 100% cotton crochet yarn, filled with hypoallergenic polyester fiber. Can be washed by hand, not twisted or squeezed, use a towel to absorb excess water, or it can be cleaned with a damp cloth, DO NOT WASH IN A WASHER. Dry outdoors and in the shade on a towel.

Yours
Luz Alicia Gonzalez P.