MY NAME IS ANGEL:
Candy flask doll with skirt and bottle measures 34 cm from head to base (13.5 inches)
Ivory skin, body and skirt in white with shell ornament at the base, a pair of woven wings, yellow tie at the waist, curly yellow hair, safety eyes, embroidered eye contour, and eyebrows. The bottle can be removed to wash
100% cotton crochet yarn, filled with hypoallergenic polyester fiber. It can be washed by hand, not twisted or squeezed; use a towel to absorb excess water, or it can be cleaned with a damp cloth, DO NOT WASH IN A WASHER. Dry outdoors and in the shade on a towel.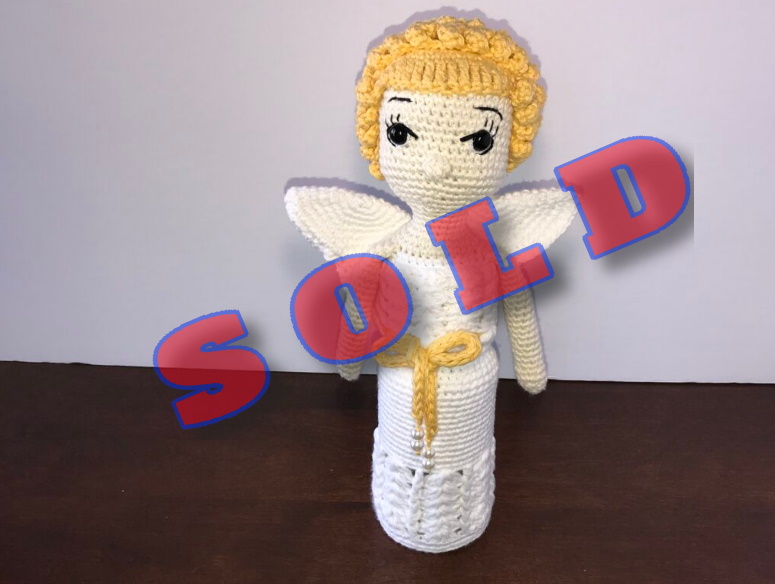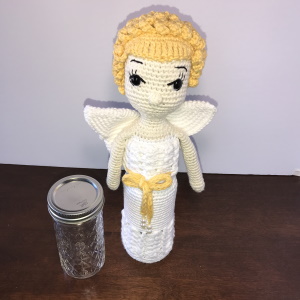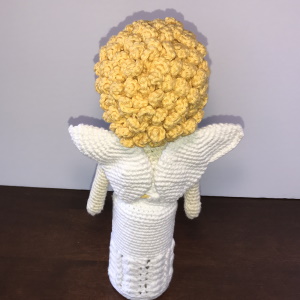 Price $85.00 USD + Shipping and Handling + State tax where applicable
Buy Now