MY NAME IS SOLEDAD
Standing doll: measures 38 cm (15 inches)
Ivory skin, white pant integrated into the body. Black shoes integrated to the body, blouse with yellow buttons, skirt with button, in green with 2 ornaments in spikelet in yellow, collected hair, braid hairstyle in black and ornament in green and yellow, eyes and eyebrows embroidered. Plastic neck support. Clothes can be removed and washed by hand.
100% cotton crochet yarn, filled with hypoallergenic polyester fiber. It can be washed by hand, not twisted or squeezed, use a towel to absorb excess water, or it can be cleaned with a damp cloth, DO NOT WASH IN A WASHER. Dry outdoors and in the shade on a towel.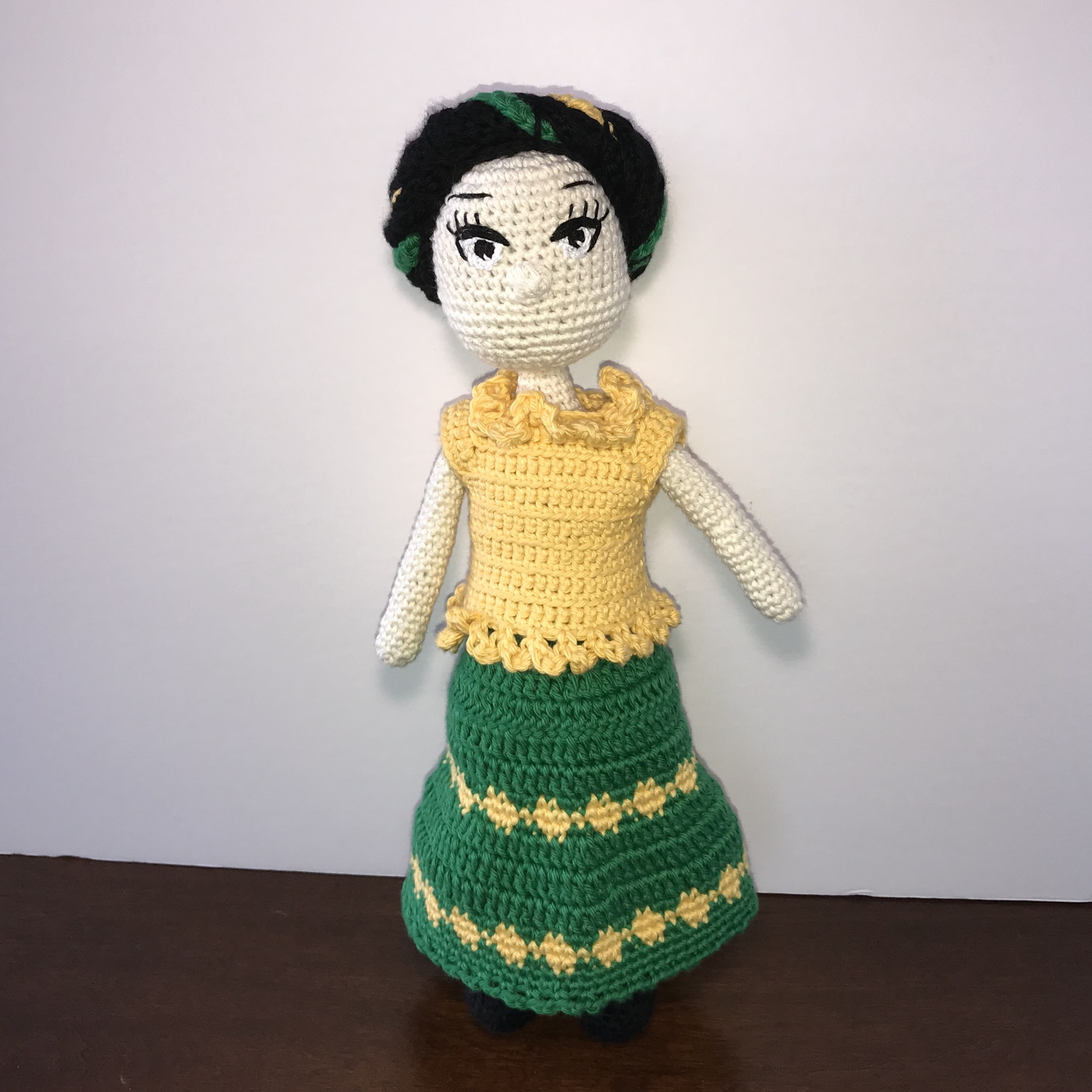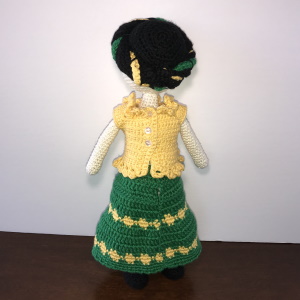 Price $109.00 USD + Shipping and Handling + State tax where applicable
Buy Now