MY NAME IS LUPITA
Standing doll: measures 40 cm (16 inches)
Ivory skin, brown shoes integrated into the body. White panties integrated into the body. White blouse with buttons and round neck adorned with olan in Solomon stitch, skirt in red with spikelet in green, and white colors. Black hairstyle topped in two braids that fall to the sides, eyes and embroidered eyebrows. As an accessory bag hanging on the shoulder woven in cotton thread nuanced in several colors plastic support on the neck. The clothes can be removed and washed by hand.
100% cotton crochet yarn, filled with hypoallergenic polyester fiber. It can be washed by hand, not twisted or squeezed, use a towel to absorb excess water, or it can be cleaned with a damp cloth, DO NOT WASH IN A WASHER. Dry outdoors and in the shade on a towel.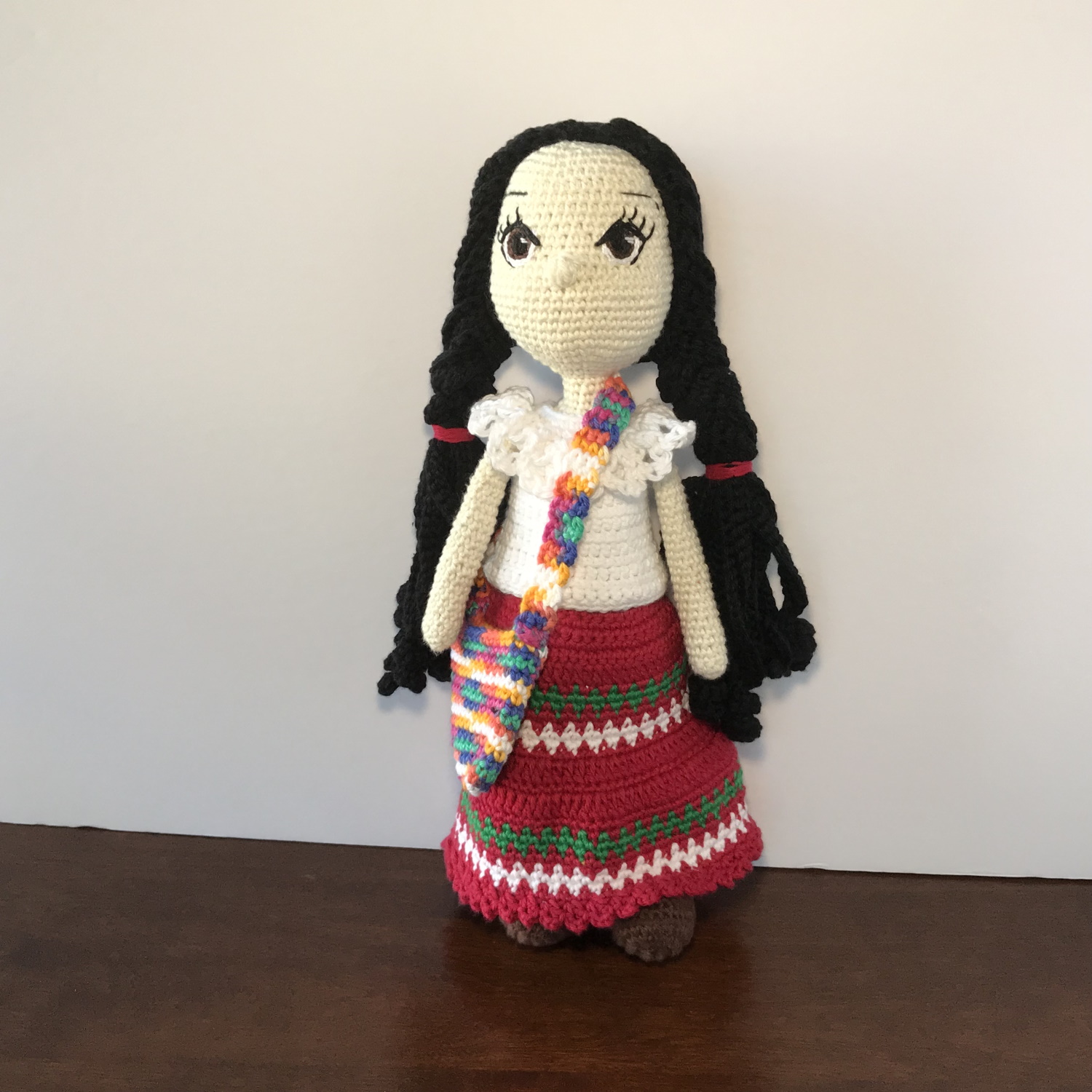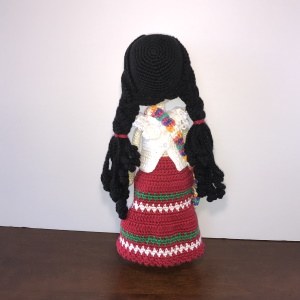 Price $50.00 USD + Shipping and Handling + State tax where applicable
Buy Now
To buy this doll, please send us an email at   luzaliciag@gmail.com 
If you live in Waxhaw North Carolina at the Millbridge community, you can save on shipping and handling. Just send me an email to get in contact and tell me when you want to come and pick it up. Please bring cash.